2020 Cause
This year we have decided to partner with Children's Hospital of Philadelphia (CHOP) for a second time with the hope of raising awareness and financial support to help maintain and grow the Facility Dog Program as the first facility dog, Dilly, has been placed! We hope to build upon the success of this program with your help. Programs such as this rely solely on philanthropy and we appreciate your interest in donating to this cause.
Welcome Dilly!
Children's Hospital of Philadelphia (CHOP) has officially welcomed its first, full-time trained facility dog, who will help ease anxiety and reduce stress for young patients and their families. SSD Dilly (or Dilly for short), a two-year-old yellow Labrador funded by the Dunkin' Joy in Childhood Foundation and Hope in the Air Foundation, was raised and trained by Susquehanna Service Dogs (SSD), a program of Keystone Human Services that raises, trains and places service dogs and hearing dogs, as well as facility dogs, to assist children and adults with disabilities to become more independent.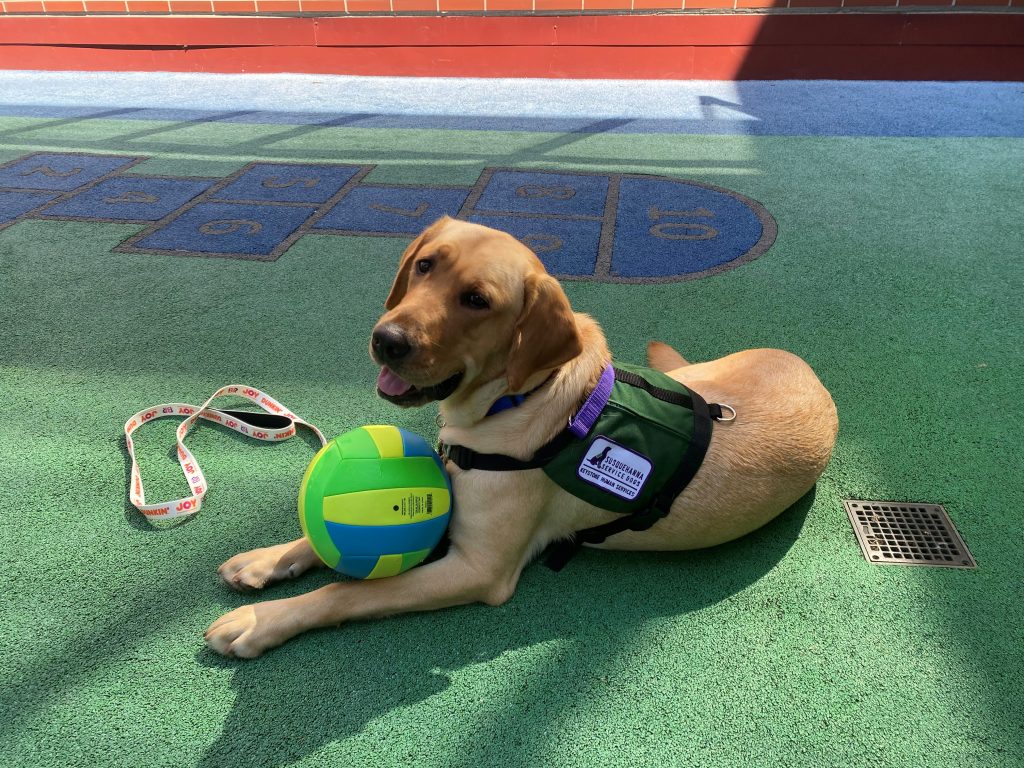 Donate Now
Help us support the Facility Dog Program! Select your contribution amount or enter a custom donation amount.